Trademark Indonesia , 12 Steps of Trademark Registration in Indonesia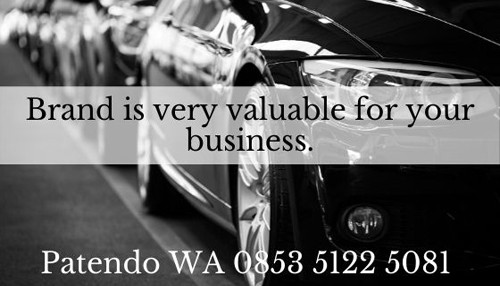 Trademark Indonesia – 12 Steps of Trademark Registration in Indonesia. We are certified consultant of IPR will help you to register and renew your trademark in Indonesia.
You must be curious with trademark Indonesia registration procedure through Patendo. Here are easy ways to get your brand rights.
1. Please email to cs@patendo.com
a. Brand name:
b. Type of goods / services / businesses:
c. Registrant name:
d. Telephone number of registrant:
2. You will get email of our bank account number in 1 to 3 hours in business hours.
Our business hours are Monday-Saturday on 8.00 am to 4.30 pm and closed on Sunday and national holiday.
3. The cost of brand registration including brand checking is only USD 400 per brand per class per logo. After transfer USD 400, please send the transfer proof by email immediately. Brand checking done in 2 business days. The application process for trademark registration will be completed in 7 working days after we have received the signed documents.
You can check the class of goods / services on CLASS & GOODS page or please email to cs@patendo.com if you do not know the class of your goods / services. We will help you to find out what type of goods / services you are in.
For the type of goods / services that are in 2 classes, for example in class 30 and in class 43, the cost of registering a trademark is multiplied by 2. For registration of 1 trademark with 2 different logos, the trademark registration fee is multiplied by 2.
4. Please send the transfer proof of brand registration fee along with the registration requirements: registrant passport/passport of company director and logo of trademark in the form of JPG (minimum 300 kb) by email.
5. Fill the required data we send by email correctly for making documents.
6. Download and print the documents we send based on your data before.
7. Sign those documents and send back to us as the email instruction.
8. Brand registration is done for about 7 days after we received your signed documents.
9. We will send the proof of brand registration application by email and your trademark is able to run without waiting for certificate.
10. Brand certificate will be issued by Directorate General of IPR for about 2,5 years after a thorough examination.
Process of publishing brand certificate cannot be accelerated. It is 100% authority of the Director General of Intellectual Property Right of Indonesia.
Consultant does not have authority to approve or reject the brand registration and also publish brand certificate. As a consultant, our primary duty is only checking and registering your brand to trademark office of Indonesia.
If you have any questions, please email or chat us directly on business days.
Patendo is Intellectual property rights consultant in Indonesia
Email: cs@patendo.com
Phone/WA: +62 21 2237 9620/+62 853 5122 5081
Address: Satrio Tower 16th Floor, Kuningan, Setiabudi, South of Jakarta, Indonesia, 12780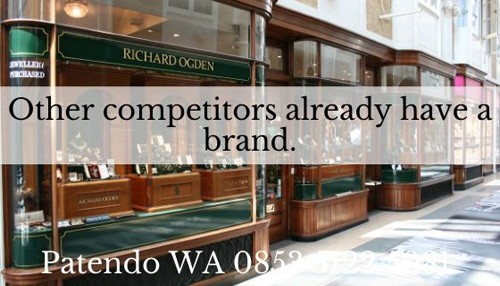 Trademark Indonesia law of 2016
The function of trademark are:
1. an identification to distinguish the results of production produced by the production of others;
2. a promotion toll to promote the production results by only mentioning the trademark;
3. a guarantee of product quality;
4. an indicator of goods/services origin.
Trademark as a type of intellectual property should be protected as other intellectual property. The history will be shown in this part by discussing the trademark law. Trademark Indonesia developments can not be separated from its law and regulations.
Protection toward trademark in Indonesia based on constitution 2016 on Marks and Geographical Indication has been enacted on 25 November 2016.
Trademark definition is a sign displayed in the form of a picture, name, number, color arrangement in the form of two or three dimensions to distinguish goods or services produced by persons or community in the commerce.
Before implemented the law of 2016, Trademark Indonesia regulations used the law of 2001. Both of them concern to protect trademark through the articles and paragraph.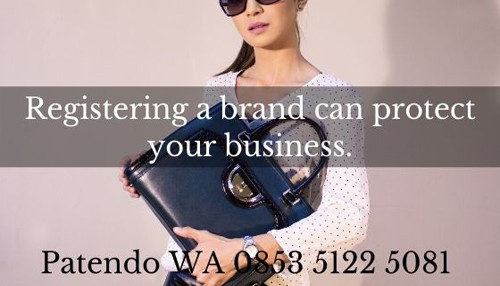 Trademark Indonesia database classification
Law No. 15 of 2001 specifically addressed in Article 8, said that a trademark application should specify the types of goods or services. Unfortunately, trademark registration Indonesia system still refers to 42 class details regulated by Government Regulation No. 24 of 1993.
It is a serious problem since it comes to determine the most appropriate classification for goods or service in filing the trademark.
Solutions for this problem is Indonesia has adopted the 10th edition of nice classification effective 2 January 2012. The new edition makes changes to the classification of goods across several classes.
Because trademark Indonesia nice classification has changed, there are some rules related to trademark registration. For applications filed prior to 2 January 2012, 9th edition of nice classification would continue to be followed.
For multi class applications where both old and new trademark classes have been applied for, the Directorate General will transfer an item of specification from the previous class to the new class.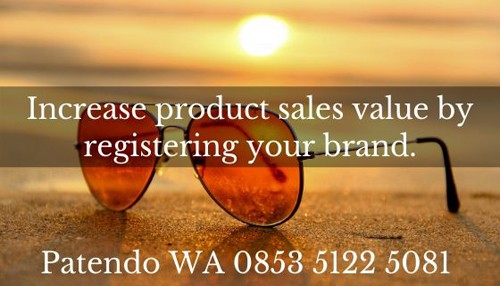 How to register trademark in Indonesia
Trademark Indonesia essay shows that brand may be gained by applying trademark registration. These are the process to register trademark you must understand.
1. Submit an application to the Directorate General of IPR and complete the requirement asked.
2. After the application submitted, the Directorate General will conduct checks on trademark requirements using exam checklist.
3. Within maximum 30 days since approval date of completing requirements, they will conduct a substantive checking no longer from nine months.
4. Within maximum 30 days since approval date of substantive checking notification, the applicant/consultant are able to give any responses by mentioning the reasons. If there is no letter of protest, the Directorate General will set a judgement about the rejection of application.
5. If there is any action response forms from the applicant/consultant and examiner reported that the response is acceptable, the application will be announced in trademark official news within a maximum 10 days since the application approved.
If the examiner reports conversely, the application will be rejected.
6. For approved trademark application number, the Directorate General will issue the certificate to applicants/consultant no longer from 30 days since the date of announcement period finished.
7. The applicant will be able to choose arbritation by submitting the application to appeal commission if trademark application is rejected by the Directorate General because of substantive reasons.
1. Requirements of trademark registration
Submit registration application in two copies typed in indonesian language using provided form template containing:
1. Full name, nationality, and address of applicant.
2. Full name and address of consultant, if it is applied by consultant.
3. Color of trademark, if the applied trademark using color elements.
4. Country name and request date of trademark registration if using priority right.
Trademark application letter attached by:
1. Copy of identity card, while for foreigner must has an address in Indonesia or consultant in Indonesia.
2. Copy of a legal entity establishment deed legalized by notary public firm when is applied by the name of factory.
3. Copy of collective ownership rule if the application submitted for more than one person (collective trademark or groups).
4. Power of attorney if it is applied by consultant.
5. Payment evidence of application fee.
6. 1 logo
7. Declaration of trademark ownership.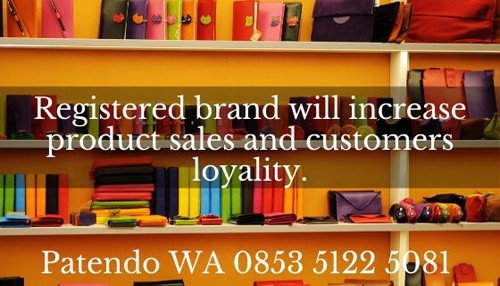 Trademark Indonesia register fees
As we know, to get a right of a trademark you should register the trademark to the Directorate General of IPR. You may ask our help to register your brands.  Here is the cost of trademark registration.
Brand checking as a device to minimalize the rejection by opposition when you are registering the brand.
By registering through Patendo, you do not need to login to government site and go to the main page to download any forms.
You only need to mention your brand, type of goods or services, your name and contact number. For example you want to register vendors of food, store for retail, medical device, vehicle or even pesticide.
In addition, the cost of registering a trademark brand checking is USD 400, if chosen 2 classes then the fee is 2 x USD 400= USD 800.
After 2 working weeks you will get a trademark application number and your business are able to run without waiting for certificate containing serial number of registration.
How long renewal grace period in trademark registration
Trademark Indonesia certificate will be issued after the Directorate General of IPR approve the brand. Its validity is ten years and able to renewed. Declaration of use can be seen from the certificate.
If the brand has expired more than renewal grace period, you will lose your brand because it is able to be registered by others.
Therefore, you must take notes in your handbook when the brand renewal grace period after gained the certificate. A trademark can be renewed at least near six months before expired up to six months after expiry date.
More than the renewal grace period, your brand will be deleted from mark database. Call us to help you renewing you brand before expired.
Furthermore, a risk of non use cancellation action will be happened if you are denial with this topic.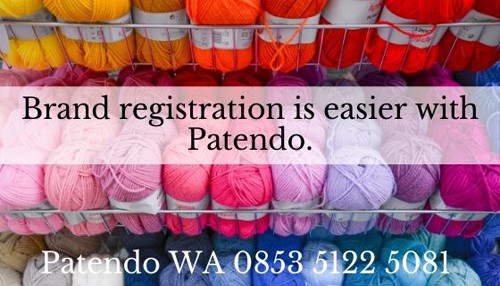 Registering brand through Patendo Office
Then, what are the benefits of registering through Patendo consultant? Here are the advantages of using the services of Patendo.
1. A complete trademark Indonesia description and the required documents.
2. Consultants usually understand the best approach to submit an application.
3. The administrative process (for companies with high employment turn over) is easier because even if employees change, new employees can easily request updates from consultants.
4. Cost efficiency because the applicant simply asks the consultant directly to update the trademark status without any software.
5. All matters related to the application can be instructed directly to the consultant, and the consultant who will carry it out. Making a letter, delivering it to the IPR office, everything is done by Patendo.
6. Other additional services that may be provided by the consultant and are indeed needed by the applicant.
Patendo is ready to help you to register your brand including home industry and corporate. Immediately visit our blog and website before it's too late.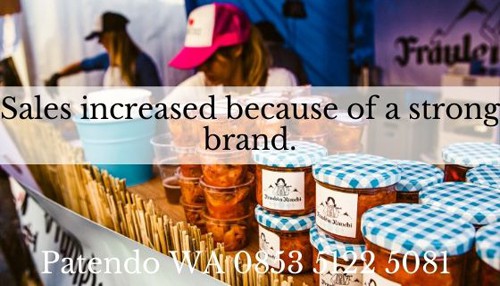 International trademark registration in Indonesia
According to the law, application of trademark registration that one of the applicants or more are foreigner and foreign legal entities domiciled abroad must be submitted by consultant.
So, how to register a trademark in Indonesia? Steps you have to do first is find a consultant of IPR not a lawyer. Consultant of intellectual property rights is permanent domiciled in the territory of the Union Republic of Indonesia.
You may call Patendo on +62853 5122 5081 to help you in registering online your trademark in Indonesia. We are handling international trademark registration worldwide.
Here are the requirements list you need to prepare:
1. Trademark labels, examples of marks or etiquette attached to trademark registration applications.
2. Declaration of trademark ownership.
3. Power of attorney.
4. Proof of priority date, if using priority rights and translation in Indonesian.
An application using priority rights must be submitted no later than 6 months from the approval date of trademark registration which approved first in another federal or state.
It is also a member of the Paris Convention on the Protection of Industrial Property or members of the World Trade Organization Treaty.
An application that uses priority rights must be accompanied by approval proof of trademark application which first gives rise to the priority rights. You need to translate the evidence into Indonesian.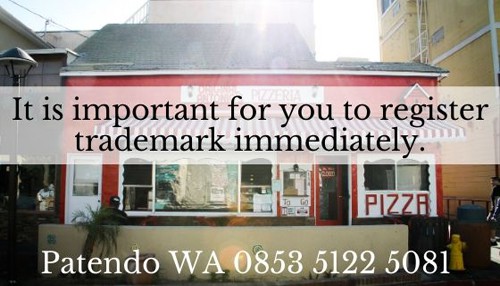 Whatever your business, the brands must be registered and protected, such as brand names of food, clothes, bags, shoes, cosmetics, lipsticks, t-shirts, skincare, watches, clothing, hijab, perfume, drinks, franchise services and so on.
Customers always see the brand before buying goods / services. It is time for you to build a strong brand, so that your business will develop fast. Without a brand it will be difficult to compete with competitors.
The Importance of Registering Foreign Trademarks in Indonesia
It is without a doubt that the field of business is now better than ever. The ease of expanding business globally with all of the technologies today is a reason for that. It means that nowadays there are brands from one country in the entire world.
It is possible to find a well-known brand from the US in Indonesia, for example. Of course, there are many things to do before a company expands its business to other countries. A fundamental aspect to consider in the first place is trademark registration. It is among the first things to do to run a successful international business.
The thing about trademarks is pretty similar in one country and another. Mostly, a foreign company that has its brands will need to register the company and the brands at first. There is no international fixation on this that allows a company to skip the trademark registration in any country it expands its business.
Therefore, it is pivotal to understand how the system works in the respective country to bring a brand into it. Of course, Indonesia has its strict rule regarding foreign trademark registration. Failure in addressing that matter will result in facing the law.
The Best Protection for the Business
It is without a doubt the fundamental importance of registering a foreign trademark in Indonesia. Following the rules and laws of the locals is the best way to run a business. A successful attempt to officially list a brand or business in Indonesia will guarantee the best protection.
It eliminates the risks of brand infringement by anyone in the country and even some other foreigners. Unfortunately, it is a terrible thing to talk about in terms of piracy in Indonesia. Therefore, to avoid that, trademark registration is a must.
Any attempt to copy a registered foreign brand of a product will come in a great consequence in Indonesia. More importantly, when the company decides to perform legal action, it can be worse. Without the registration, it is impossible to get the best protection for the business in Indonesia. Even the local companies need to do this to get the same protection in the harsh business environment.
The Better Trust of the Potential Customers
Another reason that it is crucial to register foreign trademarks in Indonesia is the trust level of Indonesians. A registered brand from other countries will be able to set up an official office in Indonesia. It includes the possibility for an authorized service center for the products. Indonesians find it much more comfortable to buy products that the official store and service centers are available in the country.
For example, Sony PlayStation is better known than Microsoft Xbox in Indonesia because Sony has its trademark registration in Indonesia. It leads to more people buying the items from Sony. When something happens with the products, it is easy to claim the official warranty service from Sony Indonesia.
The Chance to Grow a Better Business
It is without a doubt that a registered product will have a better chance to grow in Indonesia. An official branch of a company from foreign countries will have the opportunity to employ the locals easily. It means that there is a chance to enlarge the business even further with more locals working at the company.
The knowledge of the locals is an undeniable advantage over foreign brands. A great brand from the US will not reach its potential customers without knowledge about Indonesians. Locals who are interested in the job in the company will look into the trademark registration as well. If it is legit, they will find it more appealing than other available works to apply. In the end, a trademark registration offers a lot of good stuff for any foreign company.
More importantly, it is easy to attract local businesses to work together for the company. It is easy to realize that there are many official retailers of international products in Indonesia. This kind of retailer is not the official store of the product. It is a local business that is in a professional business relationship with the international brand. It acts as a retailer for the products so that more potential customers can see the items. There is a better chance to secure cooperation like that when the trademark is registered in Indonesia officially.
Register your brand immediately, before others take it. You can start from zero if the brand is taken by others.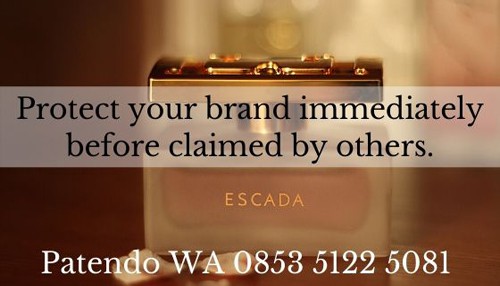 Trademark registration in Indonesia is easy with our help. For further information and consultation, please contact us. We are ready to help you.